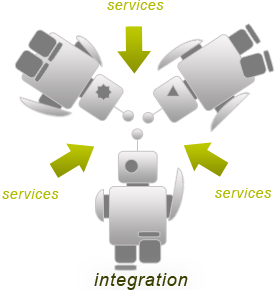 Overview
RemoteLink has been developing custom technology and back office solutions specifically tailored for the small and medium sized business, and the entrepreneurial and social enterprise incubator.
These services are available as independent, stand-alone entities or as a fully integrated assembly.
Use as few or as many as you need. Each service is designed to integrate into a heterogeneous environment.