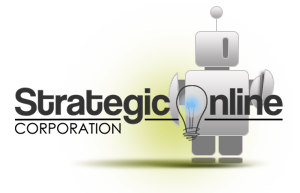 Overview
Strategic Online Corporation delivers results and value for your marketing dollars. Developing and implementing custom strategies and measuring actual results against strategic goals are key parts of the SOC process.
SOC can work with you in a traditional Agency model, as well as an outsourced project model where we manage off-shore resources working for you, and everything in between. SOC can design a custom, cost-effective solution for marketing your products and services on the most effective online channels.
Visit StrategicOnlineCorp.com to learn more!